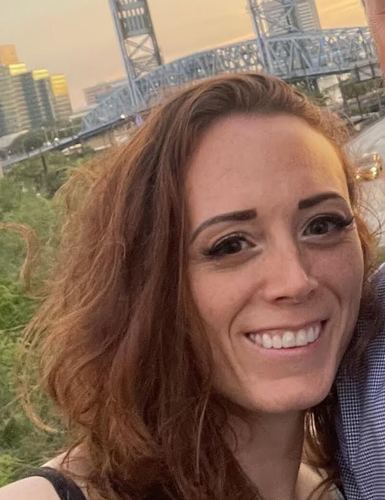 Alaina is a Licensed Massage Therapist from Jacksonville, Florida. She grew up in Rochester, NY and moved to Jacksonville in 2020. Alaina is dual state licensed, holding both Florida and New York licenses. She worked as a GM and head chef for over ten years and decided to change career fields to pursue her goal of becoming a sports and medical massage therapist. She has a passion for helping others and has always been interested in utilizing noninvasive methods to improve someone's health.
Education:
Onondaga School of Therapeutic Massage, Rochester NY – Massage Therapy License FL- MA95118, NY-092538
Training and Certifications:
SportStretch
Professional Cupping Therapy
Graston Level 1

Hot Stone Massage – Level I

Thai massage

Sports massage

Medical massage

Manual Lymphatic Drainage Massage (Vodder Technique) - Manual Lymphatic Drainage Massage (MLD) is a gentle, yet powerful technique that increases the efficiency and effectiveness of your lymphatic system. MLD is an Advanced Specialized Therapy in which the Practitioner uses a range of very specific and gentle rhythmic movements and pumping techniques to move the lymph fluid in the direction of the lymph pathways.